Information |Pol'and'Rock 2021
Key info for Pol'and'Rock 2020
Pol'and'Rock Festival (formerly known as Woodstock Festival Poland) is a cultural phenomenon on a global scale. This massive event attracts crowds of up to half a million participants, who all flock to the biggest FREE music and arts festival in Europe.
Pol'and'Rock Festival will take place from 30.07 - 01.08 2020
Pol'and'Rock Festival takes place in a town of Kostrzyn nad Odrą in western Poland. The site has connections by road, rail, and bus both from Germany, Czechia, and Poland.
This year the festival celebrates its 26th edition with three days of music and other cultural events and activities.
The festival is an entirely free event and campsites surrounding the main festival arena are always free.
Map of the 2019 edition of the festival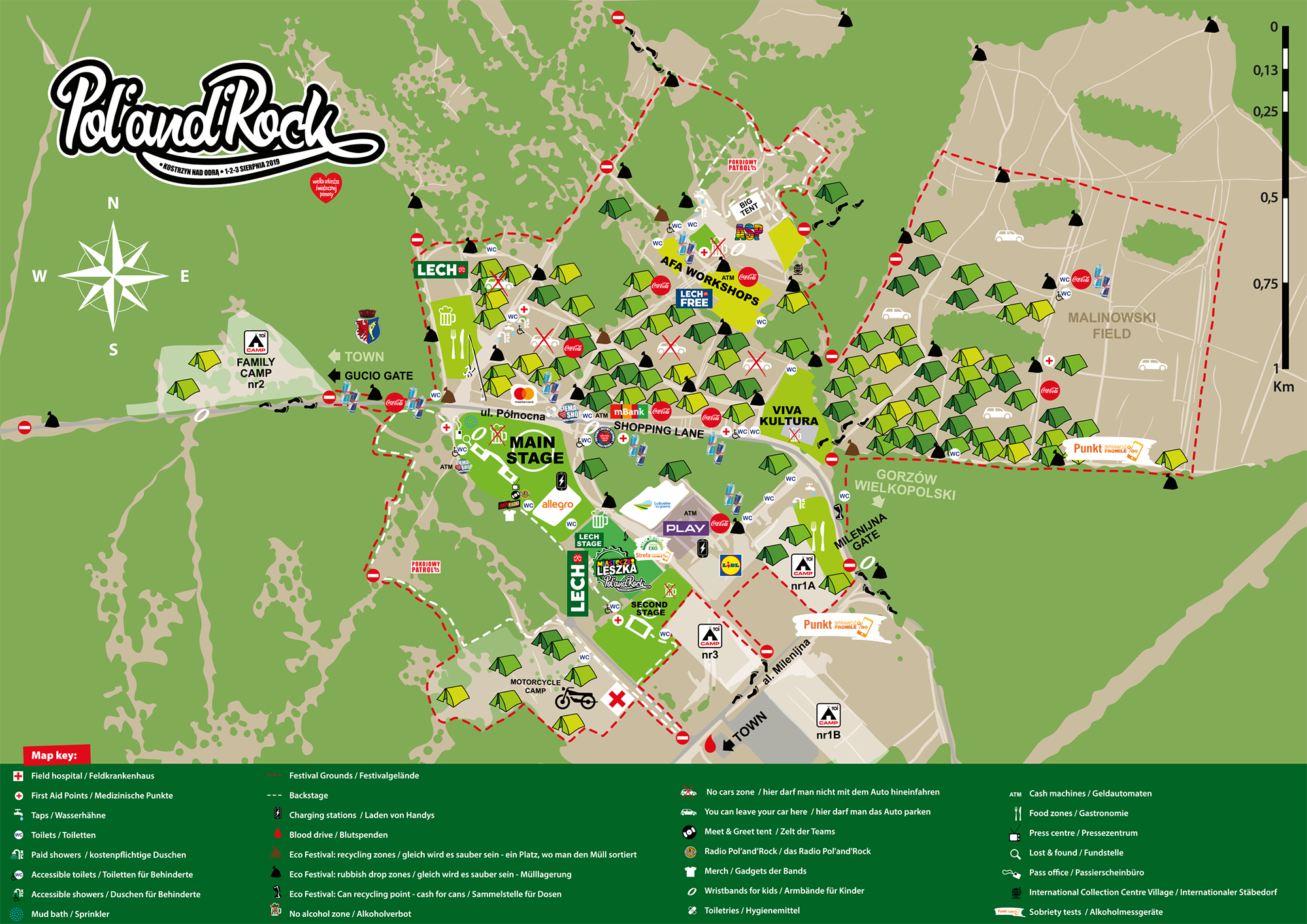 Please note that Pol'and'Rock Festival takes place in mixed terrain and you should prepare for changing weather conditions. We also encourage you to think green when packing for the festival.
We are committed to making our festival open and accessible to everyone. We work on improving deaf and disabled people's access to experiencing live music.