Info
Get ready for the festival
Pol'and'Rock Festival (formerly Woodstock Festival Poland) is a veritable phenomenon - this massive FREE music and arts festival, taking place in meadows surrounding a small town of Kostrzyn nad Odrą will be held for the 25th time this year! The festival is committed to promoting the ideals of peace, love, friendship. It creates an amazing community of people, who live and enjoy music together.
Before coming to the festival make sure to read our Rules & Regulations!

Pol'and'Rock Festival 2018 map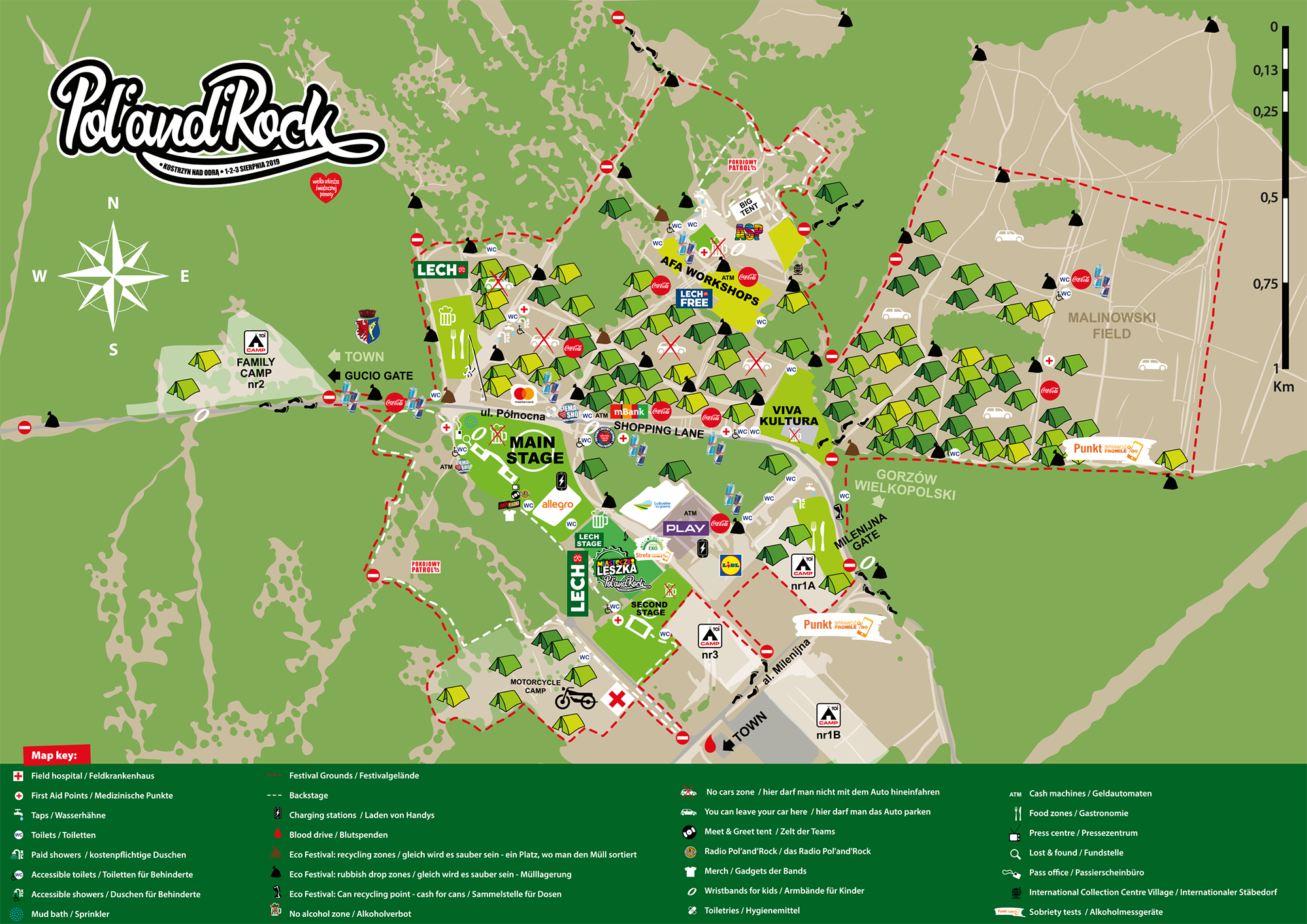 FAQ
How much are the tickets?
They are free - our festival is a non-commercial event, organised by a Polish charity to express appreciation for everyone who was involved in a fundraiser held in January.
Where to buy tickets to Pol'and'Rock Festival?
Well, as there are no tickets to any of the concerts held as a part of the festival, you don't need to worry about where to buy them! The festival is free!
What are the rules for the festival?
Our motto harks back to the golden days of hippie culture - love, friendship music. We are strongly opposed to violence and drugs.
Be reasonable! Print our handy packing list and come prepared for a few days of camping in changing weather conditions!